LAKE GOGEBIC GUIDED BLACK BEAR HUNTS
September 10 thru October 26
Hunt Includes:
*Guaranteed Active Bait
*Your Stand Baited Each Day
*Ground Blinds / Ladder Stands
*Recovery of Bears
*Freezer Service / Processing Available
*100% effort on our part during your stay
*Lodging in a Modern Full-Housekeeping Cabin
*Boat and Motor FREE to our Bear Hunters (if available at time of booking)
*A POSITIVE ATTITUDE
*This institution is operated under a special use permit with the Ottawa National Forest
*This institution is an equal opportunity provider
PLEASE CALL AND TALK TO BEAR OR TRICIA IF YOU ARE INTERESTED IN HUNTING WITH US
Limited Hunts Guarantee Quality, call for current rates.
LICENSE AVAILABLE IN OUR OFFICE
License Fees Link:
Michigan DNR Hunting License Info
*APPLICATIONS SHOULD BE FOR THE BERGLAND DISTRICT
DEER HUNTING
BOW: Oct.1- Nov.14 & Dec.1- Jan1
GUN: Nov.15-30
Muzzleloader: 1st Friday in Dec. & runs for 10 days
Michigan's Western U.P. holds the key to many Whitetail hunters dreams. Expect varied terrain from mountains to river bottoms, hardwoods to cedar swamps. 95% of our land is open to the public & is seldom accessed. Each season has it's own secrets, from pre-rut to winter migrations. Ask Bear, he's always anxious to help!
ENJOY THE HUNT, NOT THE CROWDS!!!
Click here to see some Guided Bear Photos
---


N 9426 State Hwy M-64
Marenisco MI 49947
906-842-3361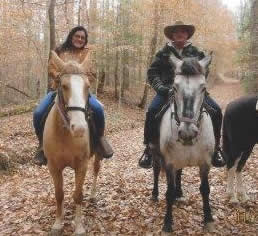 Bear and Tricia
Home | Cabins/Rates | Fishing | Hunting | Snowmobiling | Guide Service
Rentals: Boats, Motors, Pontoons, Equipment, Ice Fishing Equipment
Photos | Area Events | Directions | E-Mail

We are proud members of the


Network
This site and all pages herein have been designed by and are hosted by the
Internet Specialists at UpNorth Info, a division of BOTEK CORPORATION
and are the property of Bear's Nine Pines Resort.
Copyright © 2018 BEAR'S NINE PINES RESORT All Rights Reserved.
Great Lodging and Fishing at Bear's Nine Pines Resort on Lake Gogebic in the Western U.P. of Michigan
Visit Bear's Nine Pine Resort Lodging on Lake Gogebic Michigan in Ontonagon and Gogebic County Michigan.
Near Bergland, Marenisco, Wakefield, Bessemer, Ironwood, Hurley, Wisconsin, Ontonagon, Silver City, Porcupine Mountain, Gegebic County, Iron County, Ontonagon County, Bear's Nine Pine Resort Lodging is on Lake Gogebic which is Michigan's largest inland lake located in the far western end of the Upper
Peninsula of Michigan. Bear's Nine Pine Resort Lodging on Lake Gogebic is a four-season vacation gem - still
undiscovered by many. Lake Gogebic itself is in two counties and in two time
zones and contains jumbo perch, big walleyes and small mouth bass, great snowmobile and boating